Why Dave Groot Wakes Up Each Day Ready To Give Businesses The IT Team They Deserve
David Groot is the CEO and founder of Windstar Technologies in Culpeper, Virginia, the only IT company in the area focused exclusively on cyber security and compliance. For nearly three decades, Dave has been helping businesses battle cyber-attacks while keeping up with growing compliance regulations by bringing vetted enterprise solutions to the small and medium-sized business (SMB) market.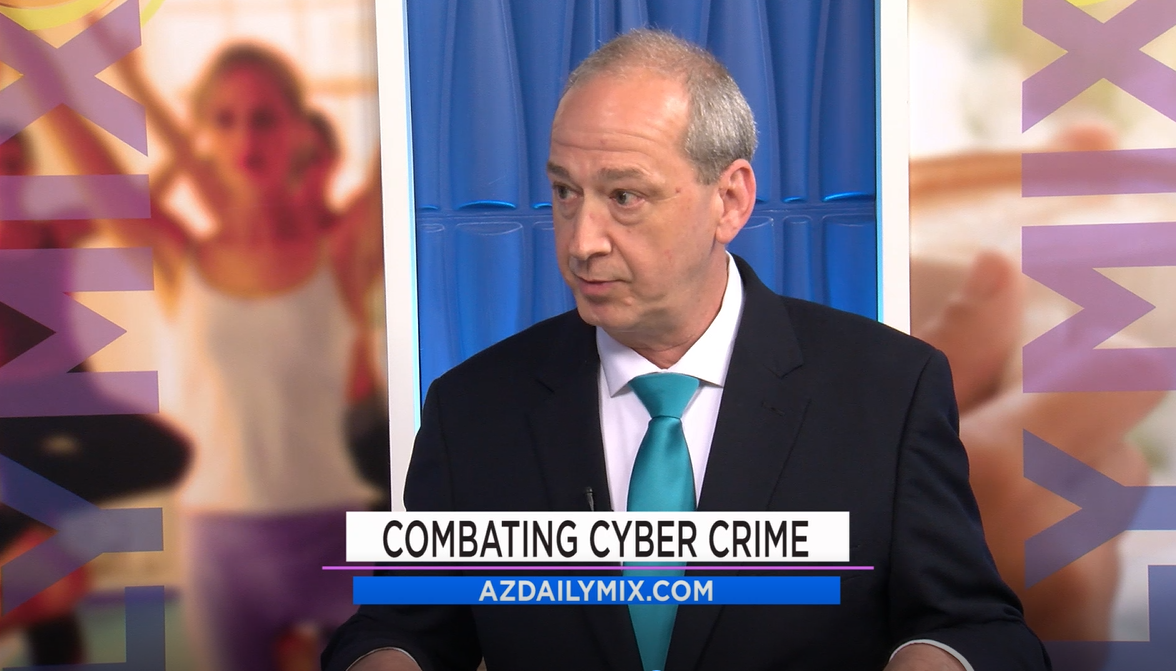 In 1994, Dave was a Realtor, when the mainframe multiple listing service (MLS) system was replaced by a Windows-based system. The new technology boasted an industry-changing MLS that allowed real estate agents to pull up home listings at their fingertips from anywhere. Dave couldn't wait to get his hands on the new technology, but his colleagues weren't as confident. It became clear to him that the new technology was missing something important – someone to teach it. He taught his colleagues how to use Microsoft Windows computers, and in doing so, helped improve the efficiency of real estate offices in Virginia. Dave was quickly contracted by the MLS company and other real estate brokers to teach the MLS software to real estate offices across the entire state. He is the essential combination of an IT expert and a passionate teacher.
3 Decades Of Teaching Businesses To Be The Best They Can
Dave was sought out by large software companies and government agencies like the Department of Social Services of Virginia to teach employees how to take advantage of new technologies. He's traveled the country and worked with dozens of enterprise-level companies to help teach them the latest trends in software and technology.
After working with massive companies that had resources and entire teams devoted to IT, Dave realized that SMBs struggled to maintain reliable IT support and remain competitive. So, in 2004, Dave and his wife, Stefanie, founded Windstar Technologies to provide affordable enterprise-class solutions that SMBs need and deserve to run successful, competitive businesses.
Dave teaches businesses that security must be a way of life, a business culture. It hasn't been easy, but he and his team at Windstar Technologies have positioned themselves to be on the cutting edge of technology and cyber security. Alongside his wife and their son Justin, Dave begins each day ready to provide the IT team and service that Virginia businesses deserve.

Partnerships Of Protection
Dave knows that education is not a one-way street – he ensures Windstar Technologies is continually learning and educating itself in top-tier programs. Windstar has always maintained current industry certifications and designations. It is currently a Cybersecurity Maturity Model Certification Registered Provider Organization (CMMC RPO), helping businesses that contract with the Department of Defense meet the highest standards of data protection. Dave and Justin are both CMMC Registered Practitioners, and Dave is also a Microsoft Certified Systems Engineer. Windstar is a Microsoft Silver Partner and has competencies in Small and Midmarket Cloud Solutions and Azure Cloud Platform. The company is recognized by Microsoft as a provider of industry-proven solutions and has a Microsoft Small Business Specialist certification.
IT Expert, Teacher, Speaker And Author
As a silver-certified partner with vendors like Microsoft and Intel, Dave is always on the inside tracks and has the most up-to-date information available – information he passes down to his clients in the form of enterprise-class solutions. He's a highly sought-after speaker and has spoken at the Harvard Club of Boston and at Nasdaq. A thought leader in the industry and author of the book The Threat Is Real: Protecting You And Your Family From The Global Threat Of Cyber Crime, Dave has appeared on FOX and NBC. His goal is to help people know more today than they did yesterday about how to better protect themselves and their livelihoods.

A Pillar Of The Community
You don't have to be a client to be positively impacted by Dave's commitment to protection, growth and success. As chairman of the Small Business Advisory Committee and a director on the board of the Culpeper Chamber of Commerce, Dave hosts educational webinars and workshops on cyber security for the greater community. He sponsors the Young Professionals Group, an organization that supports individuals under 40 in the workforce, and he helps raise thousands of dollars each year for St. Jude Children's Research Hospital.